Pherrow's Backpack Men's Casual Military Style Nylon Rucksack Bag 21S-PMRT1 Olive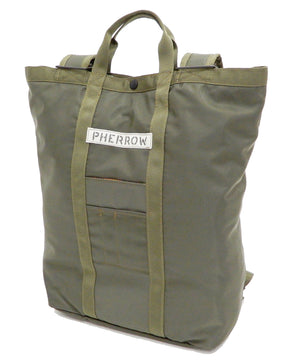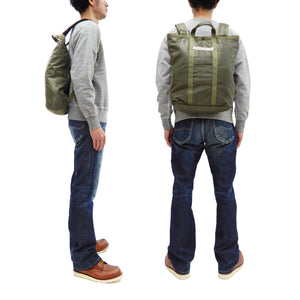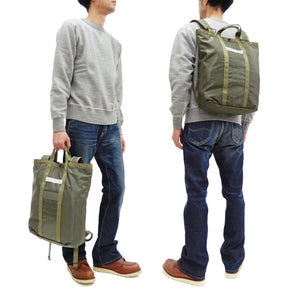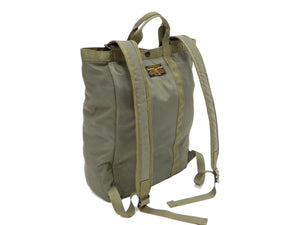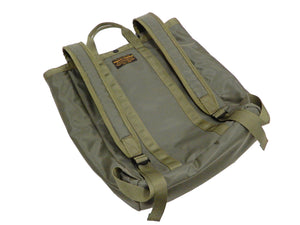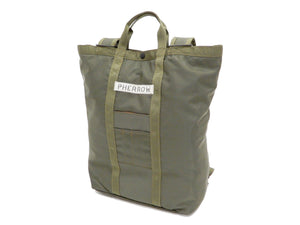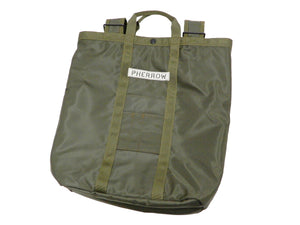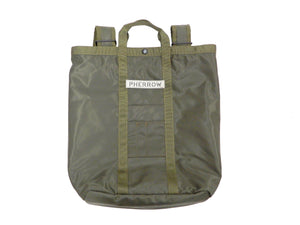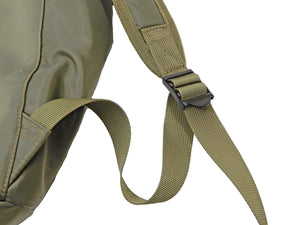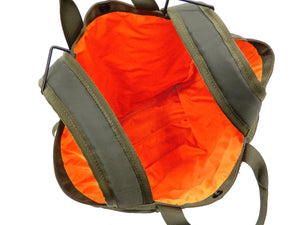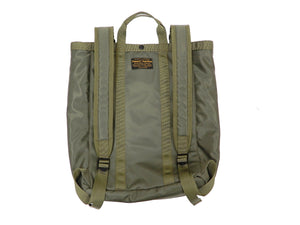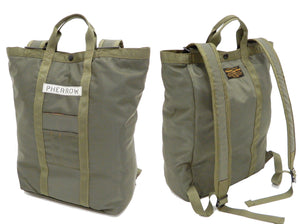 Pherrow's Backpack Men's Casual Military Style Nylon Rucksack Bag 21S-PMRT1

This casual nylon backpack is produced by Japanese casualwear brand Pherrow's (Pherrows) and made in China. Pherrow's (Pherrows) is a Japanese clothing brand established in 1991 and based in Tokyo, Japan. Pherrow's products are introduced contemporary elements into american classic clothing making. This rucksack is inspired by the US Military Bomber Jackets, but this backpack is outfitted with Pherrow's brand own detailing and design in a contemporary approach. With the inspiration from military styling, this item has been re-designed for a more casual look and fashion purpose. This military-style backpack features a flight nylon style outer shell in olive-drab color, exterior pockets, lining in rescue orange color and a handle on the top of this bag. This bag is suitable for fashion item and for everyday use. The bag is convertible for use as a backpack and handbag. This product is new original creations by Pherrow's (Pherrows) to create unique bag as part of the Pherrow's flight jackets collection.

Gender : Mens or Unisex.

Our model is 175 cm/5'9″tall, 59 kg/130 lbs and 91 cm/36" chest.

Size : Exterior Dimensions : Approx. 16.5"H x 11.8"W x 5.1"D (42cmH x 30cmW x 13cmD)

Strap : Non-removable adjustable shoulder strap. One size fits most with adjustable belt buckle slide for length.

Weight : 400g.

Fabric : Made of 100% flight nylon style heavy nylon twill. It is high density and extremely durable. It combines the toughness and the natural softness for comfort. This fabric has a soft touch and deep hue with beautiful sheen.

Lining : Made of 100% polyester. The interior is fully lined with the polyester fabric in rescue orange. Contrast rescue orange lining to find items more easily.

Storage : One main snap closure compartment (This backpack does not include an interior pocket). Tha bag has small exterior pockets on the front side of the bag.

Style : Mens Casual Bag. Military Style.

Other details : A snap button closure allow you to close the bags top. Extra handles that are comfortable for hand carrying. Military style name tape patch on the front side of the bag. Military style spec label on the back side of the bag.

Made in China.
Brand-new, new condition with tags.
*All measurements are taken with the garment flat on the ground.
*Please understand that measurements may vary somewhat.
*Note that actual color may be slightly different from one in the photo.

Model name : 21S-PMRT1 Pherrow's (Pherrows) Men's Fashion Casual Backpack with Classical and Fashionable Forms of Military Style / Mens Military-Style Nylon Daypack / Military-Inspired Nylon Rucksack for Men / Casual Backpack with a handle.
How to measure the clothing
Garment measurements ( Not body measurements )
How to measure the clothing
Body Width (Half Chest)
Lay the clothing flat and measure 3 cm under the armhole. Measure from side to side

Body Length
Lay the clothing flat and measure from base of collar seam (excluding collar) down to the end of the hem

Sleeve Length
Lay the clothing flat and measure from center back of base of collar seam to the end of the cuff

Shoulder Width
Lay the clothing flat and measure shoulder seam to shoulder seam



Lay Jeans/Pants flat, face up and do not stretch or pull fabric.

Waist
Measure flat across the back waistband from one side to the other with the natural dip. Double the number to get actual waist size.

Inseam
Measure from the crotch seam to the bottom of the leg on the inside seam.
If you are unsure of the size to order, we will assist you. Please contact us by e-mail ( rodeo@mbf.nifty.com ) with the following information : Height, waist circumference measure, chest circumference measure, body weight, (and type of clothing to be worn beneath the jacket most of the time), as well as the type of fit you prefer : Trim, roomy or oversized.